The 2016 4th ANNUAL Eclipse IP Futures Conference
Most companies and individuals profiting from intellectual property aren't the ones who invented it. To maximize the ROI of your patents while protecting your business, more than one approach is needed. Know what you need today to profit from your investments in patents.
This 1/2-Day Conference is sponsored by Neopatents.
Venue: The Umstead, a 5-Star Hotel, 100 Woodland Pond Dr., Cary, NC (Research Triangle Park).
Date: Tuesday, October 11, 2016, 12 Noon to 5:30pm.
Reception: 5:30pm-7:30pm, includes heavy hors d'oeuvres and cocktails.
Registration Cost: $450

Confirmed Speakers: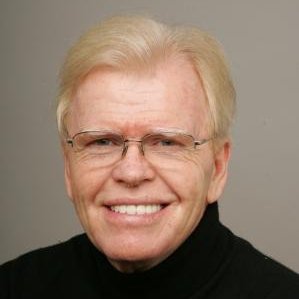 Speaker: Kevin McGovern
Subject: TheWaterInitiative.com, a global solution leveraging innovation and IP to provide clean drinking water.
Bio: Kevin has founded over 15 companies, 7 of which have become world/category leaders, has been lead negotiator/principal in over 25 global joint ventures and serves as Chairman of McGovern Capital, an investment, strategy and licensing provider to global businesses. He was a founder of SoBe Beverages, the fastest growing beverage company ever in the US (sold to Pepsi), and McGovern Capital was one of three owners of KX Industries, L.P., the largest manufacturer and worldwide source of carbon air and water purification filters.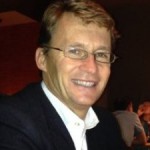 Speaker: Craig Opperman
Subject: Strategic Portfolios: Quality vs Quantity and International Patent Issues
Bio: Craig is a US and S. African Patent Attorney, and Chief IP Officer, with over two decades of working with Internet and communications in Silicon Valley and globally, with exposure to many of today's highly-relevant digital technologies.
Speaker: Luis Marquez
Subject: Investment opportunities in Mexico's Innovation Economy
Bio: Luis currently works with the Brilla Group in Mexico. He was former Director General for AMEXCAP, the Mexican Private Equity Association.

Speaker: JiNan Glasgow George
Subject: Patent Portfolio Development for Growth Sectors
Bio: JiNan is CEO of Neopatents & US Patent Attorney, dedicated to maximizing IP ROI for clients considering all aspects of patent value & investment: Portfolio Strategy & Development, Acquisitions, Risk Management, and Monetization.

Speaker: Jeff Ronaldi
Subject: Patent Licensing – what really works
Bio: Jeff is a veteran in the IP arena, and is CEO of the Lexington Technology Group. Over the past two decades, Ronaldi has realized over $160 million in return for $12 million in patent investments.

Speaker: Martin Renkis
Subject: How to Use Patent Portfolio Assets to Fund Business Growth
Bio: Martin Renkis is the founder and CEO of Smartvue Corporation, a leading cloud video surveillance technology company. Smartvue has provided surveillance solutions for customers worldwide. He has more than 20 patents in the field of video security and cloud surveillance technologies. Martin has earned Inc. 500, Deloitte Fast 50, CES Best of Show, and CES Innovations awards among many others.