The 6th ANNUAL Eclipse IP Futures Conference – Old
Companies and individuals who profit from intellectual property are usually not the ones who created it. To maximize the ROI of your patents while protecting your business, more than one approach is needed. To learn what you need today to profit from your investments in patents, come to this half-day IP Futures Conference sponsored by Neopatents.
Venue: The Umstead, a 5-Star Hotel, 100 Woodland Pond Dr., Cary, NC (Research Triangle Park).
Date: Tuesday, October 9, 2018, 12 Noon to 5:30pm.
Reception: 5:30pm-7:30pm, includes heavy hors d'oeuvres and cocktails.
Registration Cost: $650

List of Speakers and Panels

Speaker: Martin Renkis
Subject: How to Use Patent Portfolio Assets to Fund Business Growth
Bio: Martin Renkis is the founder and CEO of Smartvue Corporation, a leading cloud video surveillance technology company, recently acquired by JCI. Smartvue has provided surveillance solutions for customers worldwide. He has more than 20 patents in the field of video security and cloud surveillance technologies. Martin has earned Inc. 500, Deloitte Fast 50, CES Best of Show, and CES Innovations awards among many others.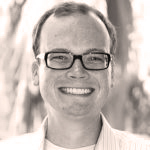 Speaker: Taylor Brockman
Subject: Magic Number Business Intelligence
Bio:  Taylor Brockman is a software expert with 15+ years of experience creating and leading ventures backed by venture capital investors. He will discuss Artificial Intelligence and Machine Learning, and how forward-thinking companies are integrating this into their next-gen software offerings.

Speaker: JiNan Glasgow George
Subject: Patent Asset Strategy
Bio: JiNan is CEO of Neo IP & US Patent Attorney, dedicated to maximizing IP ROI for her clients. She will discuss how patent investment is a leading indicator of market investment, and how this little-known fact can help boost your success in investing and venture capital projects.


*$650 Registration fee is non-refundable